48TH Annual SPRING MOULTRIE Automotive Swap Meet & Car Corral
APRIL 4-6, 2024---------------- Spencefield - Moultrie, Georgia
The Next Event Date is APRIL 4 -6, 2024.
WE WILL NOW OPERATE TO THE PUBLIC THURSDAY – SATURDAY AT BOTH OF OUR EVENTS! WEDNESDAY WILL BE SETUP DAY!
This is a 3 Day event!
Moultrie FALL Swap Meet is a 3 Day Automotive Event where you can find Parts, Tools, Literature, Equipment, Antique and Performance Parts, Jewelry, Crafts, Clothing, Candles, Women's Accessories, Collectible and Special Interest Items. Our Car Corral offers hundreds of vehicles displayed for sale. Moultrie Swap Meet is The South's Largest Swap Meet with 70,000 Sq. Ft. of Inside Spaces and over 4,500 outside spaces. We offer over 50 Acres of FREE Parking, FREE Parts Hauling(TIPS ARE ALLOWED), 24 Hour Security, Plenty of Great Tasting Food Vendors and Multiple Restroom Facilities plus we have a 5,000 Ft. Airstrip on site just for added convenience.
NO PETS ALLOWED! SERVICE ANIMALS MUST HAVE DOCUMENTATION. NO GOLF CARTS ALLOWED! NO MORE THAN 2 PASSENGERS PER SCOOTER.
NO TRAILERS TO BE ATTATCHED TO SCOOTERS.
NO CANCELATIONS/ REFUNDS after March 25, 2024.
**** VENDORS, CAR CORRAL PARTICIPANTS, & SPECTATORS PLEASE READ THE VENDOR INFORMATION PAGE INFORMATION THAT IS POSTED UNDER SHOW DETAILS AT THE TOP!!! NEW INFORMATION ON THE CAMPGROUNDS HAS BEEN ADDED. PLEASE READ!!! ***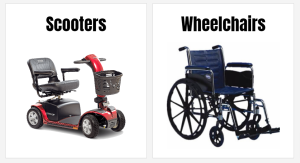 CAMPING INSIDE THE GROUNDS WILL NOW BE $50 PER NIGHT. PLEASE GO TO THE RED BOOTH UNDERNEATH THE ORANGE FLIGHT TOWER TO CHECK_IN FOR CAMPING INSIDE THE GROUNDS. DO NOT JUST PARK SOMEWHERE AND ASSUME THAT YOU ARE OK! WE WILL HAVE WORKERS MONITORING THIS THROUGHOUT THE EVENT. NO EXCEPTIONS TO THIS RULE!! ALL MOTORHOMES< CAMPERS< AND RVS THAT ARE NOT PARKED ON AN ASSIGNED CAMPING SITE WIL BE CHARGED THIS FEE AS WELL!!!
IF YOU DO NOT AGREE WITH THIS PLEASE FEEL FREE TO MOVE OUTSIDE TO THE ACTUAL CAMPING AREA.


Get ready for the upcoming FALL Swap Meet and Car Corral
The upcoming event dates will be
APRIL 4 - 6, 2024
NOVEMBER 21 - 23, 2024
BOTH EVENTS WILL NOW  BE  3  DAY EVENTS!  WE WILL BE OPEN TO THE PUBLIC THURSDAY – SATURDAY. 
                     NO SUNDAYs ANYMORE.
VENDORS WILL BE ALLOWED TO STAY SUNDAY NIGHT AS NORMAL.
All electric hookups inside the grounds have went to $50.00 per hookup.
Tear Down for vendors inside the buildings can be at any time. But no vehicles will be allowed to enter the building or pull up to the doors of the building until 5:00 pm and you will have to be out by 6pm on Wednesday – Friday . Saturday they will remain open until 10PM to allow vendors to pack up. 
The buildings will be secured at 6 PM daily. This will be strictly enfornced by our staff. Please prepare for these hours and make plans accordingly. If you cannot abide by these rules then please make arrangements to be moved to an outside space.
If you choose to camp inside the grounds there will be a 12am-6am quite time for all generators. Please note this and be considerate of others. And if you run a generator, there will be an enforced rule concerning the exhaust. You must make sure that the exhaust is distributed atleast 5 foot high or higher. If you camp inside the facility, you will be expected to be at your site after 10PM. No walking the isles at night PERIOD!!!!!   NO PARTIES INSIDE THE GROUNDS YOU WILL BE REMOVED WITH NO REFUND!  SOME PEOPLE HAVE CAUSED THIS RULE TO BE ENFORCED BECAUSE OF THEIR LACK OF RESPECT TO OTHER PARTICIPANTS AND TO OUR SECURITY TEAM. WE HOPE EVERYONE UNDERSTANDS.
Mail us at moultrieswapmeet@aol.com